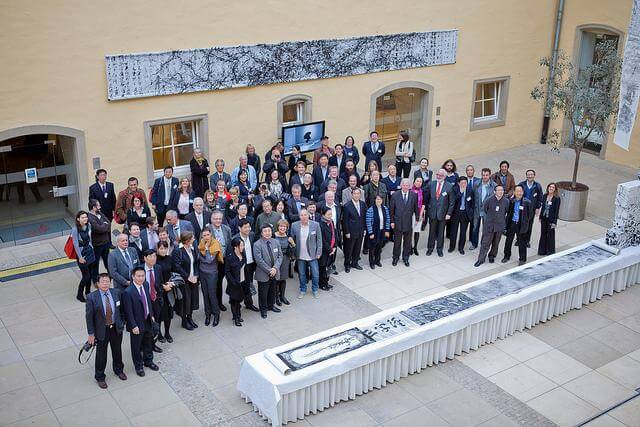 6th EU – Chinese Cultural Dialogue, 16 – 18 October 2014 – Bucharest, Romania
After 5 succesful editions, the EU-Chinese Cultural Dialogue is coming back this year to discuss new interesting issues, thanks to the multilateral cooperation of EUNIC Global, the Romanian Institute and the CNAA.
The general aim of the EU-Chinese Cultural Dialogues is to extend existing cultural relations and bilateral exchange activities into a long-term cultural dialogue on important topics of cultural cooperation between Europe and China.
This year the EUNIC 6D event proposes an opportunity to get an overview on the importance of Public Space from a European and Chinese perspective, examining trends, outlining potential challenges and opportunities in the design, management and the use of public space. An exploration on the value of well designed public spaces and the role of artists in making a good public space in Europe and China and how they can contribute to the well-being in cities.
The four panel discussions will focus on the role of artists and cultural practitioners in the design and place making process:
Panel 1 – How artists can animate (add new value,  interpretation and engagement of people) public spaces ?
Panel 2 – The value (economic cultural and social) of involving artists /cultural practitioners in  the design and management of public spaces
Panel 3 – How artists can be involved in creating sustainable cities?
Panel 4 – Creative imaginings and visions on the future
This session plans to bring new formats and enable artistic exchanges, as well as facilitating best practice sharing and opportunities to learn from each other's experiences. The 6D also aims to contextualize with 'EU-China Partnership on Sustainable Urbanisation' – the initiative launched by European Commission in 2012.