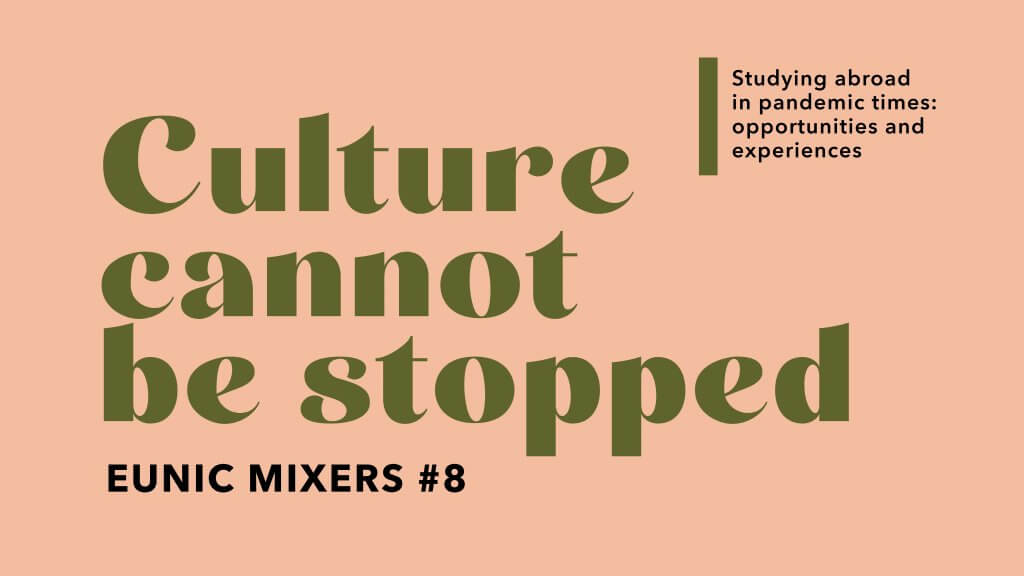 What opportunities for studying abroad are there in a pandemic context? What does the future of studying abroad look like? Has the number of Romanians studying abroad decreased in 2020? What can we expect for 2021?
The answers to these questions and more at this year's final EUNIC MIXER focused on studying opportunities in Europe in pandemic times. Watch our discussion about studying abroad to discover practical information that will help you prepare for your studies in Europe and gain a better understanding of the French, British and German education systems and funding opportunities.The EUNIC MIXERS discussion on studying opportunities in Europe during the pandemic will take place on the 16th of December, at 16.00 (Romania timezone).
Guests:

 Nigel Bellingham, director of the British Council in Romania;

 Frédéric BEAUMONT, Attaché of scientific and university cooperation at French-Institut;

 Michael Jaumann, director of DAAD Romania

 Moderator: Andreea Archip (Școala9).EUNIC MIXERS is a series of live, online discussions about the adaptations of the cultural sector to the changes during the pandemic, with guests from European countries, represented by the cultural institutes from the EUNIC Romania network, together with Romanian cultural practitioners.Event organized by EUNIC Romania.