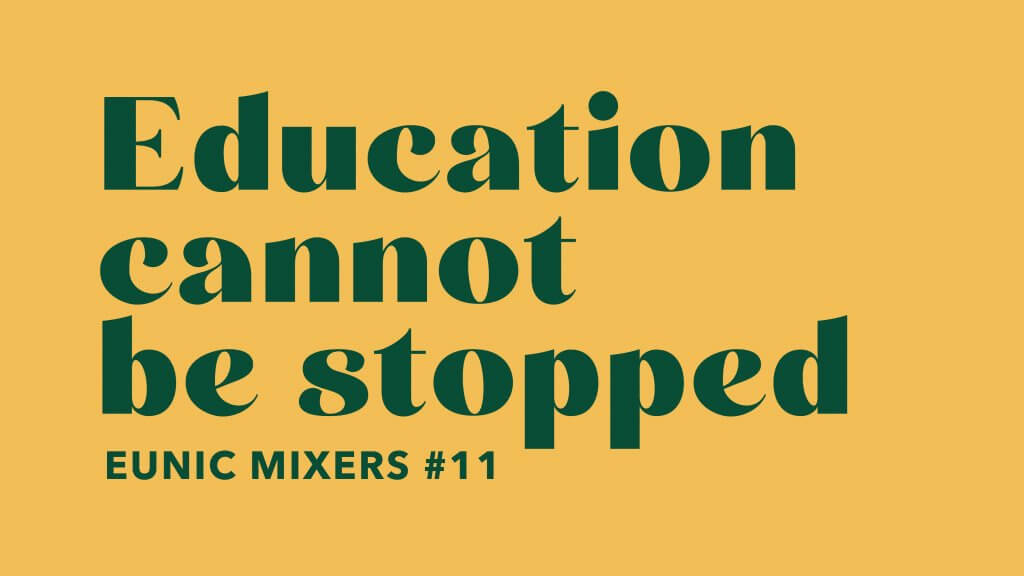 The third EUNIC MIXERS discussion on studying in the EU opportunities, in times of pandemic and post-Brexit, invites two experts from Czech Republic and Poland. They will analyse the situation in their respective countries and suggest concrete solutions for all of you who intend to study abroad.This EUNIC MIXERS discussion will take place on April 15, at 7 p.m.Guests:

 Jakub Tesař, Head of Higher Education Department, Czech National Agency for International Education and Research (DZS);

 Carlos Panek – working for the The Polish National Agency for Academic Exchange (Departament of Communication and Promotion);

 Moderator: Andreea Archip, journalist from Scoala9 https://www.scoala9.ro.EUNIC MIXERS is a series of live, online discussions about the adaptations of the cultural sector to the changes during the pandemic, with guests from European countries, represented by the cultural institutes from the EUNIC Romania network, together with Romanian cultural practitioners.
Event organized by EUNIC Romania in collaboration with Czech Centre and Polish Institute.