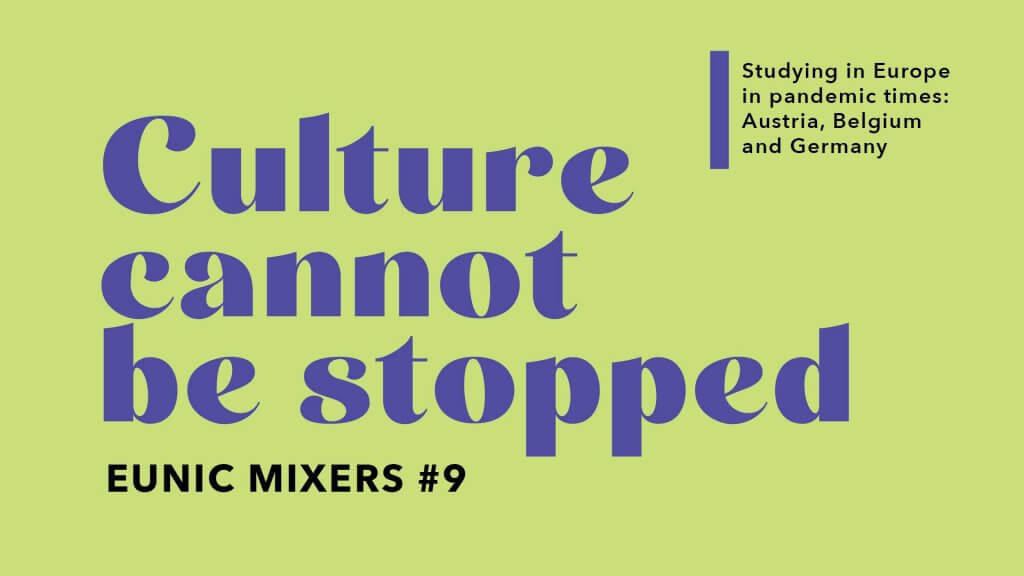 Adapting is the buzzword of the moment. Facing a drastic drop in the students' mobility due to the pandemic, the European higher education sector is searching for solutions to keep alive young people's interest for a studying experience away from home. Brexit could make things easier. In many EU member countries, universities are lowering their fees, providing tempting study offers in order to attract the young Europeans exploring new studying opportunities while the access to the UK universities became more difficult.
The second EUNIC MIXERS debate on studying in the EU opportunities, in times of pandemic and Brexit, invites three experts from Germany, Austria and Belgium. They will analyse the situation in their respective countries and suggest concrete solutions for all of you who intend to study abroad.
This EUNIC MIXERS discussion will take place on February 4, at 6 p.m. Facebook event: https://www.facebook.com/events/993765937813648
Guests:
 Michael Jaumann, director of DAAD Romania;

 Gerhard Volz, Head of Department for International Cooperation in Higher Education of OeAD (Austrian Agency for Education and Internationalisation;

 M. Bertrand FONTEYN (Academic and Cultural Attaché Wallonia-Brussels in Serbia )

 Moderator: Andreea Archip (Școala9).EUNIC MIXERS is a series of live, online discussions about the adaptations of the cultural sector to the changes during the pandemic, with guests from European countries, represented by the cultural institutes from the EUNIC Romania network, together with Romanian cultural practitioners.Event organized by EUNIC Romania.